Overview
Customer Acquisition Cost is a reality for all businesses. How much does your customer aquisition cost? How much do your leads cost? How do you get them? How do you measure it? If you don't have the answers to these questions, this case study is for you. When you have an industry so adverse to change, customer acquisition costs go through the roof.
250% of Client's Sales Goal
Build a Growth Hack
Simply, just think outside of the box. Growth hacking, at its core, is about finding a way to utilize a group of tactics that when strung together and automated, drives growth. With that in mind, we set out to solve the customer acquisition cost problem that they faced.

A New Channel
If pay per interaction marketing, and other traditional channels are extremely costly because of high competition and low conversion. We needed to think of how to build an entirely new channel.
When building a new marketing channel (click here for SEO case study) the first step is to completely  understand your target customer. In this case, the target customer was private practice doctors. A group of  professionals who are only starting to adopt technology in the form of Electronic Health Record (EHR) systems, prefer scribbling prescriptions on paper, rarely using email, and still had something that most Generation Zers wouldn't recognize – a fax machine.
Given the research into who the customer was, we began to think that fax machines could be the appropriate  channel. After some testing we realized that it was a viable way to generate page views and inbound marketing leads.
93% Cheaper Lead Cost
Building the Demand Generation Engine
When building a lead generation engine, you need to identify what items/tools to string together and automate your growth hack. For this lead gen engine, we identified the following tools were needed:
A way to send out a large quantity of faxes at a time, otherwise known as a fax broadcast

A phone number for leads to call

A landing page on the website to convert leads

Powerful analytics to optimize conversions

Several one page fax outreaches
Component Breakdown:
There were two ways for us to go about sending out fax broadcasts to create demand generation: acquire hosting and start coding or use an existing solution. We opted for the later due to reduced costs, startup cost, and compliance issues. There are a number of startups that offer this service. We ended up paying $0.03 per successfully sent page.
$0.03/High Quality Impression
Since we were dealing with a technology adverse industry, we thought it would be beneficial to give the option of going to a landing page, as well as a 1-800 number. This number forwarded to the head of the sales team. With these services, you can often customize the built-in phone system with your own voice recordings and directory. In our case, to optimize conversion, we simply had a greeting that said "connecting to a sales team member."
In addition to offering digital marketing, NeedGrowth also designs and develops everything from landing pages to entire websites. This expertise paired with our marketing skills allows us to put forth web pages that convert leads.
Building a website or landing page is only the beginning. Once you create a webpage, you need to immediately implement powerful analytics so you may continue to improve the sales funnel conversion. For websites, one of our favorite analytics tools at NeedGrowth is

Lucky Orange

. This service by far one of the best heat mapping analytics tools and it is highly affordable. While most analytics products cost hundreds to thousands of dollars per month, Lucky Orange has plans starting as little as

$10/month

. This is an exceptional value considering it includes Lucky Orange's session recording tool that allows you to watch how users interact with the website. It is like sitting behind your potential customer when they visit your site. The information that can be learned from a powerful analytics product allows you to drastically increase conversions and in this case, leads, all while decreasing CAC.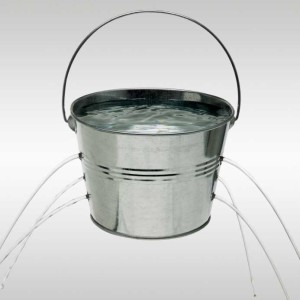 Fix Your Funnel
NeedGrowth

was also hired by them to build their sales process and train their sales team. Since we had performed cold calls and interviews with potential clients, we had a good understanding of what triggers a positive response from potential customers. This knowledge was paired with several variants of the fax, allowing us to find the highest demand generating faxes in a timely manner.
Conversion Optimization
Over a several week period we heavily studied the analytics data. Almost immediately, we were able to see where optimization and conversion was failing to occur. When we looked at the heat mapping it was clear that site visitors were confused by the above the fold options. We also realized that the contact form was too complex and was losing potential clients during the completion process (a robust feature within Lucky Orange).  Initially, their tech team wanted to have two options: For Patients and For Providers. After a visitor clicked one of these buttons they were shown an applicable page. Using the Lucky Orange heat mapping tool we were able to see that visitors, were very confused by this fork in the site.
Analytics = Key to Success
As a result we simplified the target page to one message directed solely at medical providers with a Get Started button, leading to an information capture form. We began running A/B testing and learned from that data that a Learn More button resonated better with doctors than Get Started. We improved and shortened the contact page to create a very clear path to conversion.  These two changes to the landing page where fax visitors were sent doubled conversion. A powerful real-time analytics tool is a key component to building a successful demand generation engine.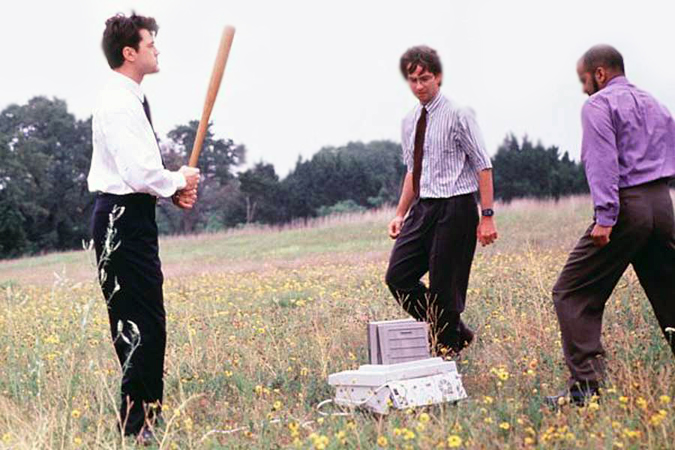 Not All Fax Machines Are Bad
The Result
Our client, had set a sales sprint goal of 100 practices in 100 days. As mentioned previously, we were also hired to build all of their sales and marketing materials, as well as, the training and sales process. After a month of honing the process and training their sales team, we started the sprint.
We smashed the goal! We generated so many quality leads for the sales team that our client called a stop to the sprint in just 80 days. In that time period, we funneled more than
750 leads = 250 signups in 80 Days
At the end of the day, it wasn't just quantity, it wasn't just quality, and it wasn't just cost. It was an amalgamation of all.
Fax Lead Gen Engine Stats
$75 Average Lead Acquisition Cost

– 7% of what their next closest competitor was paying
33% Average Lead Conversion

 

– 1 in 3 leads was closed by a sales rep
Unlimited Leads/Day

 – We generated so many leads that the 3 person sales team was overrun
In conclusion, if you are looking to grow your business' leads, reach out for a free consultation.