Provence Paradise, the hottest luxury hotel in Provence, France, was falling on hard times after the terrorist attacks in Paris. Reservations were at an all time low, and Carlos, the co-owner of the hotel, needed a digital hand.
NeedGrowth team was invited to speak at Wix USA headquarters in New York City on SEO and Digital Marketing for small businesses and startups. Carlos was visiting the United States, and that's when they made a connection.
>Find out more about Digital Marketing Strategy Here<
Immediately we knew that they had some amazing stories to share and an atmosphere to lose yourself in, but they weren't reaching their audience. After a quick discussion we became the digital marketing team for Provence, and they never looked back.
The site was lacking, as French people say, a certain "je ne sais quoi": that little something; a quality that eludes description.
We wanted to capture the spirit of Provence, the feel of the wind on your skin and the taste of chef made gourmet food that visitors would eat in the hotel. These vivid moments that capture the imagination were present in reality but weren't anywhere on the site or where potential clients could experience them. We immediately assigned our content, UX, and ecommerce team to rehabilitate that problem.
Provence Paradise on Facebook BEFORE Need Growth Digital Marketing: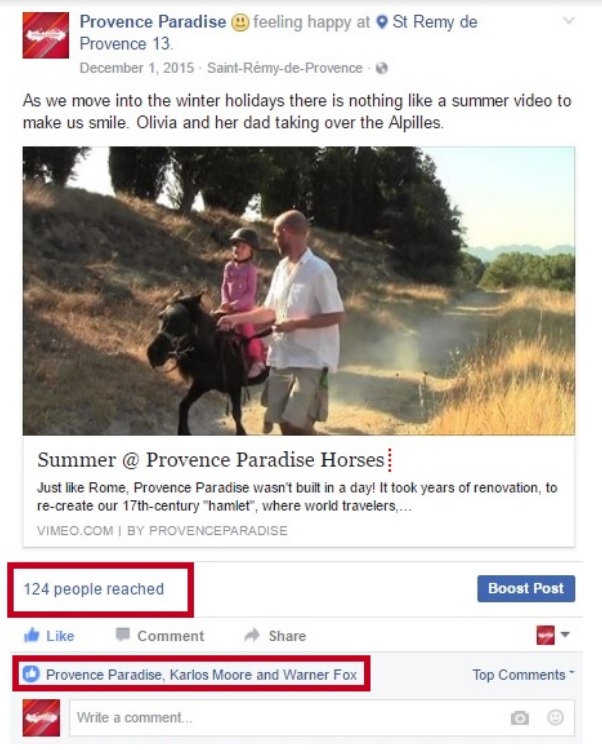 We met with the Provence team regularly to find the subtleties and moments that would resonate with their visitors; we drafted content and rejuvenated the feel and look of the site. We made it much easier to use, more atmospheric to experience, and used both the latest SEO strategies and social amplification tools to find people who were interested in visiting Provence, which ultimately helped them fall in love with Provence Paradise online.
The average time spent on the page more than tripled, meaning visitors became much more likely to convert to sales. Provence Paradise's Google ranking benefited as well, further increasing organic traffic.
As efforts progressed, more and more people told us that they loved our stories of France, its uniqueness, its "je ne sais quoi," and how they felt it through the content and connection on the site. We opened conversations, and comments on Facebook flooded with our posts going viral within hours and reaching even more people as we used Facebook ads to boost engagement even further. With carefully planned campaigns we improved content and social traffic, which implemented a huge conversion rate for the site.
Results:
Lead Generating Traffic increased by 9.5x

Ultra Targeted Campaign led to 3x more on page engagement and readership

Hotel Went from Struggling to Overbooked within 1.5 months time frame

By following our tailored SEO and digital marketing guidelines, hotel sales continued to increase even after project completion

Multiple Articles Went Viral (meaning 1000+ likes, 400+ shares and thousands of visitors to site per post. With no ad money spent on that viral growth. )

Biggest article generated 14,000 likes and 1900 shares
Whereas before Provence had never seen more than a few dozen of likes and couple of shares, now they gained thousands of likes and shares on each post. Sales and engagement dramatically increased by over nine times to what they had prior to digital marketing.
>Create your own Digital Strategy<
Provence Paradise Virality After Need Growth Digital Marketing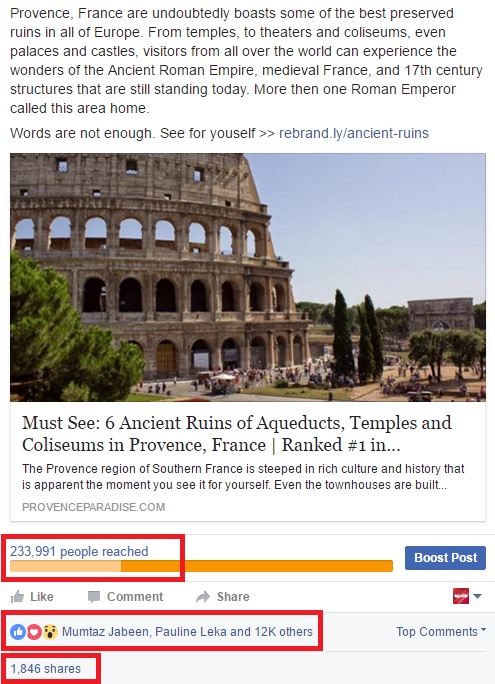 It felt like a miracle to Carlos and his team. They couldn't believe that within a few short months they went from having empty rooms to being overbooked and having to deal with wait lines and queues for their properties.
By formulating a marketing strategy tailored to their industry and targeting the demographic most likely to convert into actual sales, we gave Provence Paradise a successful business model that will last for years.
The core elements were already there–we just displayed them from a different angle, a different feel, and we transformed how Provence Paradise does marketing in the future.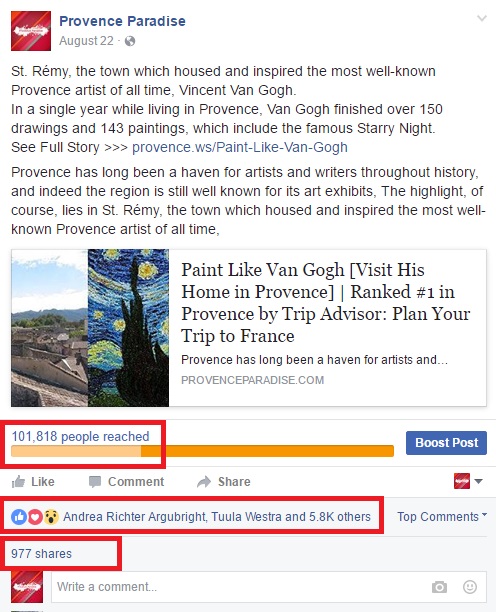 Finding Provence Paradise's Voice to Connect with Audience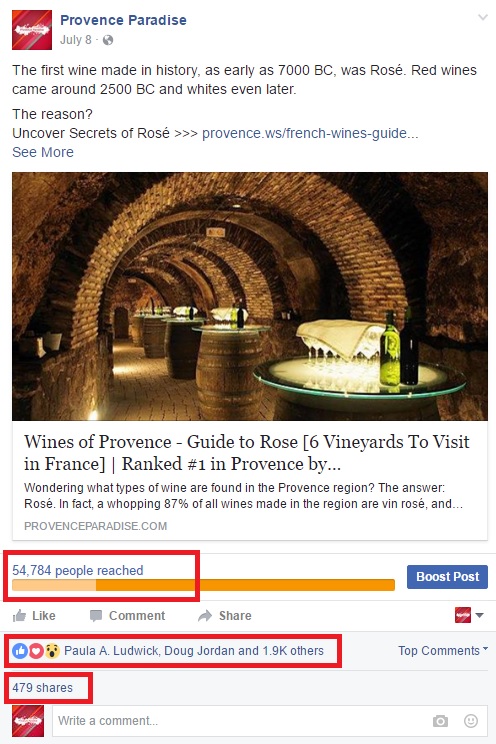 Once we found the voice, we were able to zero in on the right target audience and connect simultaneously content with ads, resulting in a very high level of engagement. We were able to replicate it across various topics, and find the most engaging ads and scale those up. This resulted in very high conversion, high traction and engagement ratio leading to packed hotels with sold out rooms seasons in advance.
This voice was united across ads, content, site wording, and visuals of the site, organized and formatted in a way to produce real informational value and high interest from visitors while guiding them toward the desired action: booking hotel rooms. With their brand reimagined, refreshed, and Provence paradise ready to thrive.
Find out what Digital Marketing can do for your business. Contact Us for a consultation.