"Growth hacking" originated in the Silicon Valley, where start-ups approached marketing by focusing on low cost and innovative ways to create awareness and attract customers to their unknown companies.
The practice of growth hacking eschews traditional, more expensive advertising and marketing in favor of search engine optimization, web analytics and content marketing to attract potential customers (or simply be easier to find on the web) versus paid promotional messages. In many ways, it is more about attraction versus promotion, with a healthy dose of data analytics thrown in.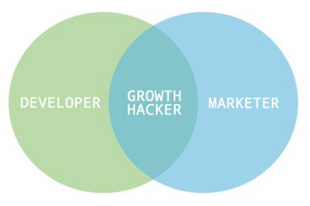 Famed Bay Area tech blogger Andrew Chen describes a growth hacker as being a hybrid of marketer and coder. Chen observed: A growth hacker asks the traditional question of "How do I get customers for my product?" and then answers with A/B tests, landing pages and e-mail bounce / open rates.
A crop of start-ups, ignoring traditional marketing and advertising, have used growth hacking and disruptive marketing to create multi-billion dollar valuations, ranging from Twitter and Linked In, to Uber and airbnb.
As a result, does the growth hacking approach leave older and more traditional business sectors on the sidelines? Is the practice restricted to digital marketing efforts?
Hardly, as growth hacking can be adopted as a mindset of innovation, a commitment to testing new approaches to attracting and engaging customers, then identifying and expanding the "winning" tactics while quickly abandoning those that don't work.
Marketing is fast becoming equal parts art and science in the spirit of growth hacking, as clearly detailed by McKinsey & Company in their recent report "The dawn of marketing's new golden age."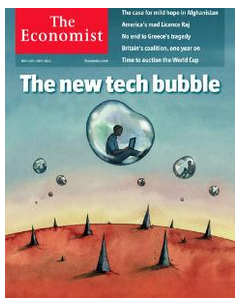 The Economist Group is an excellent example of an old-line publishing company that is aggressively growth hacking its way into the 21st century. This venerable, 172-year-old brand has made great strides in developing innovative marketing strategies to engage consumers and the B2B community.
As Economist Group President Paul Rossi noted late last year  to Capital NY, "The key model that will change the dynamics of the media business is paid content. The ad side of the business will continue to be pressured by the abundance of inventory and data. The likes of content marketing and event sponsorship will be increasingly important to media businesses."
In keeping up with consumers who have greatly increased their use of smart phones, the Economist has launched a full range of apps to deliver its content, including the Economist Espresso, the first daily news offering from the publication in its history. The app offers a morning news briefing that "outlines what is on the global agenda in the coming day, what to look out for in business, finance and politics and, most important, what to make of it."
Other Economist apps include the "Anthology Series," featuring collections of Economist articles on key issues; "Traveler Briefing," with essential country backgrounds; and even a GMAT tutor prep course with "adaptive online learning."
One of the best venues the Economist has found to leverage editorial firepower and build its brand in the B2B community are its live events, with topics ranging from marketing best practices to addressing trade issues, or from alternative finance to healthcare and higher education.
Recently the Economist sponsored the "The Big ReThink" – The age of the Entrepreneurial CMO (Chief Marketing Officer) in NYC, which featured an eclectic mix of Fortune 500 companies from Cisco to Goldman Sachs and IBM, as well as leaders of some spunky start-up firms.
The panelists, moderated by savvy Economist writers, addressed issues ranging from embracing the growth of mobile communication to the digital evolution of marketing, and from defining the role of marketing in corporate America to marketing spend accountability.
The tech start-up community has long been big on peer-to-peer, in-person meetings, many of which are called Meetups. They bring together like-minded people to hear thought leaders share their start-up experiences and knowledge, allowing for networking opportunities.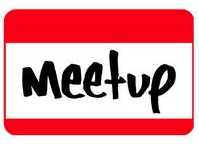 These events are an open-source venue for intellectual capital, as exemplified by the NY Tech Meet-up which has over 42,000 members and over 700 in attendance at its monthly events.
Dozens of other NYC meet-ups gather the best and brightest in both speakers and attendees, including Data Driven NYC and Hard Wired NYC (both run by Matt Turck from VC firm First Mark Capital ) with the latter focusing on tech start-ups that create and manufacture products, including those in the IoT (internet of things) sector.
In San Francisco and NYC, a well-established law firm is using growth-hacking events to build its presence quite effectively in the tech start-up and venture capital communities. Orrick Herrington & Sutcliffe traces its roots back to 1863 and is the oldest, continuously operating law firm in San Francisco, with over 1100 lawyers in 25 offices worldwide.
Professional referrals have long been the order of the day for finding a lawyer. Orrick sought to go beyond this approach for building business by appealing directly to the fast-moving entrepreneurs running start-ups in the Silicon Valley and Silicon Alley in NYC by offering relevant content to them.
Orrick created "Total Access" events to feature panels of experts discussing issues of interest to start-up entrepreneurs and venture capitalist alike. Topics range from securing start-up financing to managing a company board, discussed recently in NYC with start-up CEOs Danielle Weinblatt (L) from Take the Interview and Cheryl Swirnow (R) from Sherpaa (shown above).
Back at the Economist CMO event – Matthew Bishop – Economist Globalization Editor (L) asked Ogilvy & Mather ad agency Chairman Miles Young (R) to comment on the state of marketing in 2015. His response: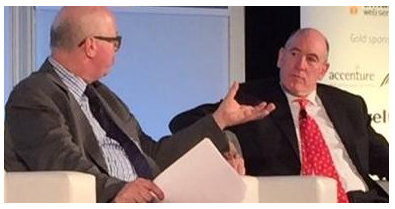 The 30 second TV ad is dead…The most important thing marketing professionals need today is a strong content marketing strategy."

Looks like Miles, the CEO of one of the world's leading ad agencies, is abandoning a "Mad Man" view of the world, in lieu of promoting a key tenet of growth hacking: the use content marketing. This approach would likely serve many large corporate marketing officers well, by empowering their organizations to offer more relevant, measurable and effective marketing messages.
Then again the Fortune 500 CMO crowd is not renowned for being nimble and quick, nor able to "pivot" their business models – another key tenet of successful start-ups and growth hacking. Maybe that's one reason why the growth in equity valuations of many big companies (like IBM and GE) have severely lagged those of most successful (and growth hacking) tech start-ups.